So those of you following my blog may know I'm on a bit of a modern wargaming kick. Spectre Operations, and to a lesser extent, Team Yankee, are both extremely fun and well thought-out gaming systems. But, a nagging thought has been with me for a while, and somewhat reinforced by recent events around the world, outside of wargaming.
This post is not meant to discourage someone from wargaming the modern period. I certainly still will. But sometimes the best way to get a thought out of your head is to write it down.
I should disclose something else that might be relevant; I'm a Pakistani-born Canadian. My parents regularly tell me stories of the mother country, and while they try to tell only the good ones, the bad ones slip through. Pakistan in the 1980's was an interesting place. Sometimes, my dad will comment on some of the models I'm working on with a unique angle, like how when I was working on my Afghan's he mentioned working with Pashtun tribesmen during his time with the British Trade Commission. Or my mom will express some distaste at the sight of Kalashnikovs. This experience does colour my gaming somewhat, as most of my friends and wargaming group are, well, white dudes whose background lies in Canada for several generations, and who sometimes fail to understand what a different upbringing my folks must have had compared to their parents.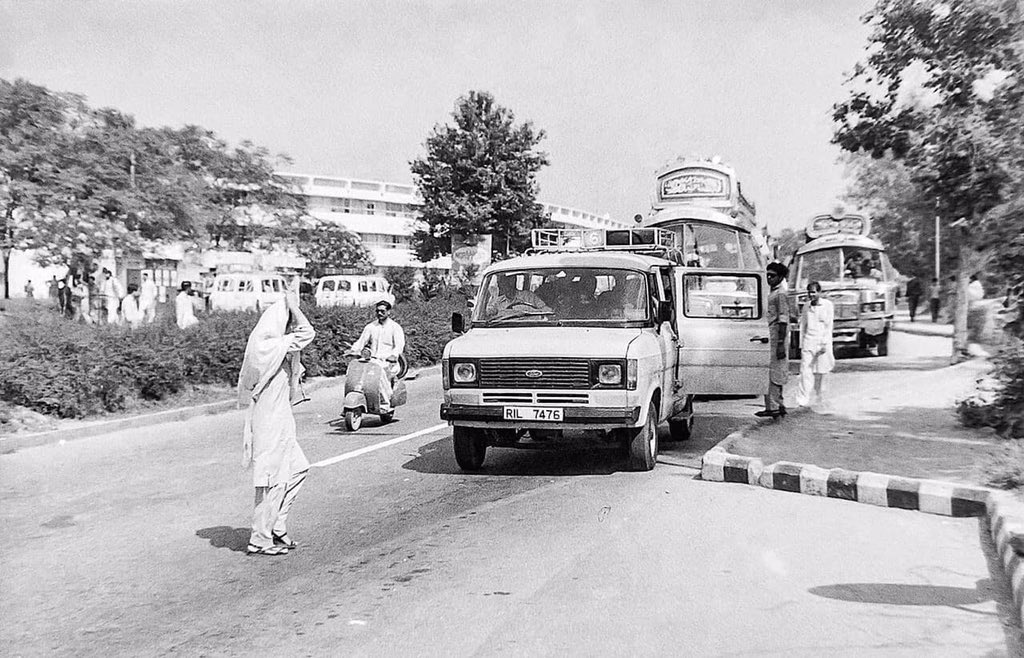 It was my friend Ty who suggested Spectre Operations to me, and he has a few campaigns he wants to cover specifically. Firstly, Chechnya. This was a war I remember seeing on the television as a young kid in the 90's, and defined my view of Russians, and Chechens, well into my teenage years, but I was too young to remember the details.
And boy, are there details. The war was utterly savage, utterly without remorse on both sides. There is no clear "good guy" in Chechnya, only shades of very dark grey. Modern jihadists can trace a lot of their tactics to that war, and Afghanistan, which I will cover later. Grozny was an example of Post-Soviet Russian tactics, which lacked subtlety and went for shock and awe, practically leveling the city.
Despite that, or perhaps, because of it, it is a very interesting war to study and play in. Ambushes share the time with large armour movements. Rugged urban fighting contrasts with mountainside warfare. But this is certainly not your average insurgency, as the Chechens were very well armed, and extremely motivated, whereas the Russians were suffering from the Post-Soviet malaise they were just shaking off, and tended to be heavy handed because of it, as well as unmotivated to be fighting a war in general.
This leads well into Afghanistan. One could indeed wargame the Soviet Invasion just as easily as the Coalitions turn later, and both can be problematic. Canadians fought and died there, as did many other nations. And the news coming out of there recently is depressing; Many fought in that region to oust the Taliban, only for them to make sweeping advances as soon as the NATO forces leave. One could make the argument that it was pointless. And NATO is on a whole leaving behind the interpreters and civilians who helped them, and they most certainly will die because of it. Wargaming Afghanistan used to be something I wanted to do, badly, but recent news has taken the wind-out of those sails.
Still, as a wargaming setting, it is perfect; asymmetric warfare at longer then normal engagement ranges, against a tough and determined local populace is great for scenarios. Clearing insurgent weapon caches and ambushes are also interesting things to do in the setting. Going back to the 80's also allows for some Cold-War proxy fighting goodness, like delivering Stinger missiles to the Mujahedeen.
The final period discussed between myself and Ty was much more modern then both previous examples. That is, the Crimean Conflict, or War in the Donbas. Polite People vs Ukrainian Army. An extremely compelling, modern war, that lacks the insurgency both previous examples exemplified. This was very much an undeclared shooting war, although one with the gloves clearly still on by both sides for fear of escalation.
This is a war that I have some inside knowledge on. My Russian friend has family in the contested region, and the region is ethnically mostly Russian…however it was still annexed through pretty nefarious means, and the Ukrainians are right to defend their territory. It's messy. The Ukrainians were so desperate for manpower they raised militias, and some of these militias have less then savory connections, including Neo-Nazi elements. And the Russian raised militia units are just as problematic. And, unlike both previous examples, this war is ongoing. Both sides have proved to be motivated and dogged, and the war doesn't have an end in sight.
This was probably the most problematic wargaming scenario I could do, and honestly despite Empress making modern Russians in polite people kit(the new Ratnik soldier suite), I still can't see myself fighting it on my tables in good conscious.
So where does that leave the modern wargamer? I didn't cover Iraq, but that is another popular place to wargame, and equally contentious. Let me explain what I've decided to do.
Chechnya, despite its ugliness, is in. It's by no means a modern conflict anymore, and given a gentle and understanding hand, can be wargamed pretty well! The setting offers a lot, and the 'just on the cusp of being fully modern' equipment allows for a lot of variety.
Afghanistan is a more interesting take. Had you asked me a week or two ago, I would have been all for it. But now? It leaves a sour taste in my mouth, and I can't say I can personally stomach gaming "Afghanistan" itself. But the Arma 2 Imagi-nation of Takistan on the other hand….that I will happily wargame. And I can use the models from Afghanistan just as easily in that setting.
The War in the Donbas is definitely out; It's simply too new for me to cover in any way that doesn't make me a little uneasy. However, I have referenced the conflict in my Zona Alfa games, as of course the Zone is in the Ukraine, and will continue to do so. The setting lends itself well to the extrapolation. I will probably resort to using another Arma 2 Imagi-nation, the Republic of Chernarus, for any Army on Army conflict. This fictional post-soviet state has much in common with the Ukraine, and while the uniforms differ quite a lot, that is a plus in my book. A fictional military allows you to go hog-wild with the equipment and look, and I will easily use real-life influence to fight the very not real-life setting. No neo-nazi militia for me please!
Now I'll address this now; some people might call me an 'SJW' for these kinds of views. That is okay, they are allowed that opinion. Personally, I won't push this thinking on anyone else. They are just my opinions about the Modern wargaming period. But just like any historical period, some nuance is needed if you want to sell the system on others. And these 'ultramodern' settings can easily alienate people. Personally, my solution of Imagi-nations allows me some serious lee-way to tell my own stories, and without some of the ugliness(although you can't get rid of all of it).
Team Yankee sidesteps this neatly; there was no 'Cold War Gone Hot' in real life, and thank goodness for that! The setting in that case is inherently fictional. I have heard, however, some complaints leveled at the Oil War expansion. That I can understand, but the timeline is far enough in the past that I personally don't see the issue on a personal level. Any game that tries to be overly serious and have Anzacs fighting in Europe in the 1980's can't really be taken all that seriously, and more the better for it! That being said…I do want to try A Fistful of Tows one of these days.
At the end of the day, as they say in the new Modern Warfare game, you "Draw the Line" where you need to. I have chosen to draw it this way. How might your games differ in that regard? I'd love to know! So leave me a comment.
That is all I have for today. I hope you enjoyed this post, and there will be more hobby oriented stuff as the Postman delivers the goods. For now, Happy War-gaming wherever you are, and до свида́ния comrades!